How SEI's Archway Platform Helped One Family Office Tackle Operational Inefficiencies and Prepare for Change
Jun 29, 2020
4 Mini Case Studies Highlighting the Benefits of an Integrated Accounting and Investment Platform
Beginning in March 2020, tens of millions of American workers migrated to remote work environments as a result of the global pandemic. Several months later, as the country reopens and employers begin executing their back-to-office strategies, the idea of remote work is gaining traction as a part of a long-term strategy for employers who are acknowledging the benefits of working from home. But operating in a remote work environment has its own set of challenges and requires, among many things, technology and systems that help employees perform their daily tasks.
For some family offices, the transition has exposed inefficiencies in their accounting, investment data aggregation and reporting processes as they've been forced to use read-only spreadsheets and found themselves locked out of accounting files in single-user accounting systems.
[READ MORE ABOUT WHY FAMILY OFFICES ARE REPLACING INDUSTRY-AGNOSTIC SOFTWARE WITH INTEGRATED ACCOUNTING AND INVESTMENT TOOLS]
For other family offices – those with a fluid technology stack – the past few months have reinforced the importance of flexible, web-based technology platforms. Among these modern family offices, the accounting and investment teams have been able to seamlessly collaborate and deliver uninterrupted financial reporting to the family members and family office leaders.
At SEI Family Office Services, we felt that it was important to understand and demonstrate the value of an integrated family office software platform – both in the remote work environment of today and in its more general purpose of helping family offices become more efficient.
But we didn't want this to be from our perspective. Rather, we wanted to present the value of the Archway PlatformSM from the perspective of one of our family office clients.
So we reached out to a prominent family office client located in Houston, TX to understand how the Archway Platform has helped them address key pain points and, more recently, helped them smooth their transition into a remote work environment.
Below, we outline four mini case studies based on their experience.
An Introduction to the Family Office
SEI Family Office Services is dedicated to the confidentiality and privacy of our clients. To ensure anonymity, we will refer to the client as Family Office, the Family Office Controller as Carrie and the Family Office Tax Manager as Elizabeth.
The client is a single family office providing investment, tax, financial reporting, estate planning and financial planning services to three generations consisting of 20 family members. The family office manages more than $400M in assets including equities, fixed income, private equity, hedge funds, real estate and personal assets.
Prior to running the Archway Platform in-house, the Family Office partnered with SEI Family Office Services to receive monthly financial reporting through our outsourced consolidated reporting service. As they added new resources to the internal Family Office team, they looked to expand their use of SEI's family office solution. They ultimately elected to license the Archway Platform for in-house use of its integrated general ledger, automated data feeds, investment data aggregation and reconciliation tools, partnership accounting and financial reporting functionality.
The Family Office has been successfully operating the Archway Platform for three years and its in-house team is currently comprised of five staff members, four of which use the system.
Mini Case Study #1: Automated Investment Data Aggregation
Problem: Prior to partnering with SEI Family Office Services, the Family Office staff was responsible for manually aggregating financial data. This required logging into each of the family member's accounts to retrieve bank and brokerage statements, and manually preparing valuation statements for the Family Office's tax manager, Elizabeth. This process was time-consuming and required both the aggregated investment data and copies of the account statements to be stored on a shared network, which posed accessibility issues and limited the number of users that could modify the data at any one point in time.
Solution: The Archway Platform automatically receives position, trade and cash detail from custodians and banks on a nightly basis. The SEI Family Office Services team, not the client, is responsible for monitoring system integrations, ensuring that data is received on time and acting as an intermediary between the client and the data provider to address any errors or exceptions. The platform also generates the underlying journal entries associated with each transaction type, which are automatically booked to the general ledger. As a result, Carrie and Elizabeth have immediate access to updated and complete financial information – aggregated across all of the family members and family office entities, including family limited partnerships, investment partnerships, trusts and the family foundation – every morning. And since the Archway Platform allows multiple users to work within the system at the same time, Carrie and Elizabeth are able to perform their job functions within the platform simultaneously.
Mini Case Study #2: Integrated Investment and Tax Data
Problem: Though Carrie and Elizabeth have unique roles within the Family Office, they both contribute to three primary family office functions: income tax compliance, financial management and reporting across all of the family's legal entities. With a less sophisticated solution in place, the team was forced to plan and communicate who would be working inside each of the entities at any given time to avoid overlap and potential loss of data. Further compounding the situation, the Family Office lacked integrated systems, making the process of capturing investment detail, including gains/losses, dividend and interest income and alternative investment cash flows, problematic. Carrie was spending time manually collecting and updating investment activity and market values in one place before feeding it to Elizabeth, who was manually recording and reconciling income statement and nested ownership activity in another place. At some point, all of this information had to be shared and consolidated for compliance and reporting purposes – a tall order if Carrie and Elizabeth operated in the same office, but even more challenging when one or both worked remotely. All in all, it was a lackluster solution for fusing the investment and tax sides of the Family Office together.
Solution: Functioning as a single system of record for accounting and investment detail, the Archway Platform inherently allows multiple users to work in the software and use the same tools simultaneously without impeding other users' activity in the system. More importantly, the prior day's investment activity is available in the morning alongside the system-generated journal entries. From there, the Family Office is able to seamlessly collaborate through a tag team approach of inputting and interpreting information in the system – whether through the searchable and filterable GL and portfolio transaction databases or through formatted reports. The family office is able to limit the number of back and forth exchanges related to sensitive financial information and, instead, focus on fulfilling their financial management, tax compliance and client reporting functions.
Mini Case Study #3: Comprehensive Financial and Net Worth Reporting
Problem: Consolidated financial reporting is one of the core – and most challenging – functions of the Family Office. With the family's investments spanning multiple asset classes and three generations of deeply nested ownership, reporting was complex. Factor in manual investment tracking, clunky data input methods and convoluted Excel spreadsheets, and you're looking at a burdensome – and largely inflexible – reporting process. A process that could be unhinged if someone was out of the office, a file was corrupted or a step in any part of the procedure was missed. As reporting expectations among family members began to shift – specifically towards digital reporting tools – it became clear that the Family Office's legacy reporting process would not be sustainable much longer.
Solution: The Archway Platform's powerful reporting engine is designed to ease the burden of financial and net worth reporting for family offices. Using the platform's database of accounting and investment detail, Carrie can produce net worth, holdings and asset allocation reporting for individual family members and households, while Elizabeth can produce financial statements, gain/loss reporting and partnership capital and tax account detail. Since reporting can be generated at various levels, including position, individual and user-defined group, Carrie and Elizabeth are able to perform multi-level analysis. The Family Office has access to 200+ configurable parameter screens to customize reporting, making it easier to fulfill the requests of different households and generations. The platform's reporting tools also enable the Family Office to configure recurring monthly, quarterly or annual report packages that can be scheduled and delivered automatically. Given the web-based nature of the application, users with the proper permissions can access shared reports to avoid lapses in reporting that may occur in remote or out-of-office scenarios. In short, using the Archway Platform, the Family Office was able to eliminate manual data collection, simplify the report creation process and establish uniform data access for the Family Office staff.
[READ MORE ON HOW FAMILY OFFICES CAN LEVERAGE INVESTMENT REPORTING TECHNOLOGY]
Mini Case Study #4: Web-Based Access to Consolidated Financial Information
Problem: The Family Office staff was located in multiple physical locations requiring secure access to the firm's network files. Without an online solution, important financial documents were stored in file folders and aggregated financial data was stored in spreadsheets and shared via email. The Family Office recognized the need for a more secure solution that took advantage of the modern technologies available to family offices and other private wealth management firms.
Solution: The Archway Platform's web-based delivery model ensures that Elizabeth and Carrie can access the platform from anywhere, regardless of their physical location. Available via any web browser, the Archway Platform satisfies a need for a digital tool that can be accessed on-demand. In the wake of the COVID-19 crisis, this became more important than ever as the entire Family Office team transitioned to remote work environments. Carrie, Elizabeth and the broader Family Office team are able to securely share documents and financial data via the system and, more importantly, perform their day-to-day operations in tandem with one another. Both Carrie and Elizabeth agree that the Family Office's financial data aggregation and reporting operations were unaffected throughout the transition because of their prior implementation of the Archway Platform.
---
Watch a demo of the Archway Platform to find out how the technology can help you integrate your accounting, investment data aggregation and financial reporting operations to establish efficiency and flexibility in an ever-changing family office environment.
DISCLAIMER: These case studies describe the attributes of a specific SEI Family Office Services client based on objective criteria, including organizational goals, product offering and asset size. Discussion of results is intended to help clients understand SEI's customized approach and capabilities and should not be regarded as representative of the experience of other clients nor indicative of future results.
---
Chelsea Francis
Marketing Manager – SEI Family Office Services

Chelsea is responsible for developing and overseeing SEI Family Office Services' overall marketing strategy for its fintech solutions for family offices and financial institutions. In this role, she manages the firm's demand generation, communications and inbound marketing initiatives with a core focus on educational content across its website, blog and social media accounts. She also handles the firm's traditional marketing tactics through advertising, email marketing and industry conferences. Prior to joining SEI, she spent time in state government, radio promotions and corporate cause marketing.

Chelsea holds a Bachelor of Science in Marketing from the Kelley School of Business at Indiana University and enjoys spoiling her dogs, spending time with her family, writing short stories and playing soccer.
Author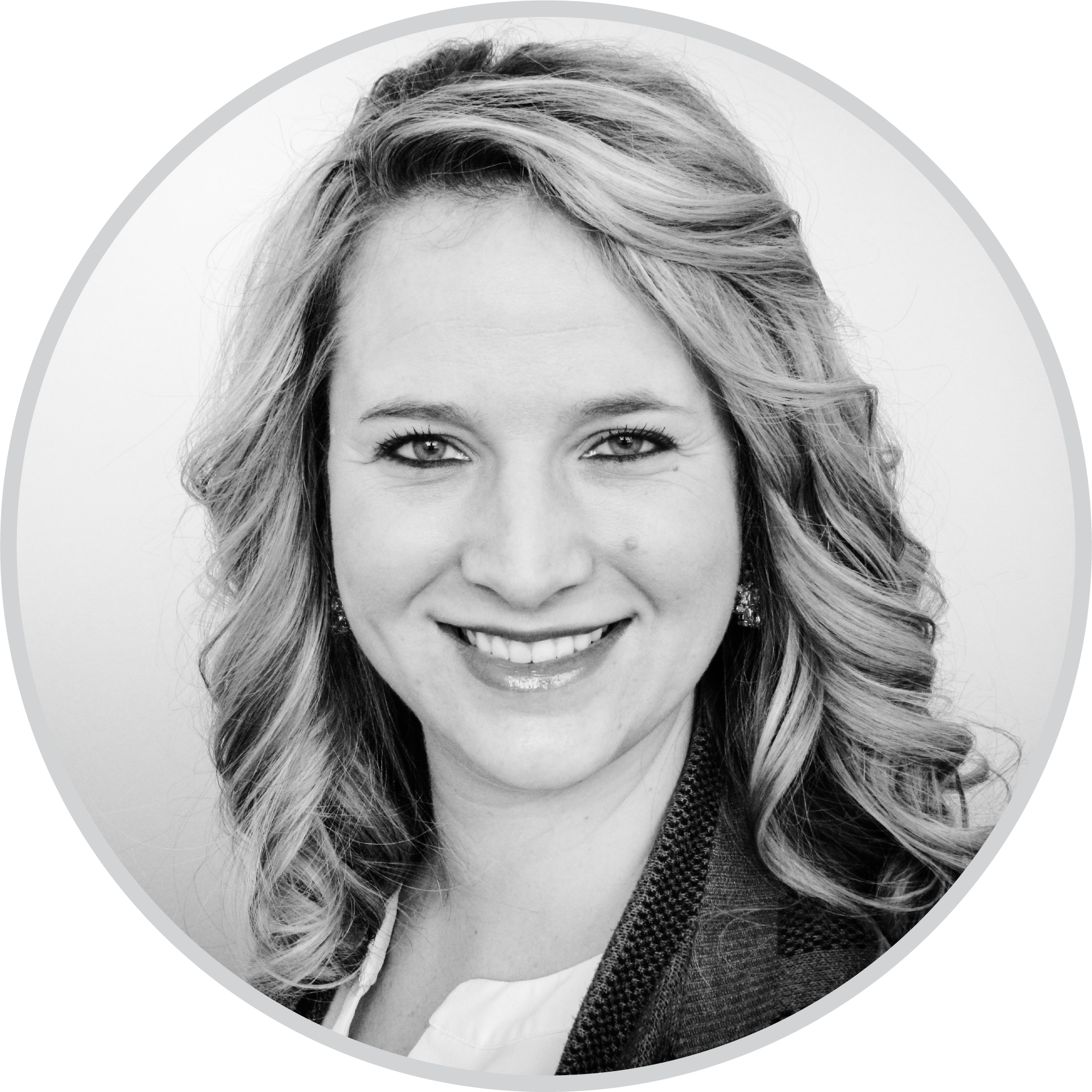 Chelsea Francis
Director of Marketing
SEI Family Office Services