Best Practices to Transition Your Family Office into the Age of Digital Reporting
Sep 11, 2019
How Family Offices and Financial Institutions Can Use Digital Reporting to Engage the Next Generation of High-Net-Worth Clients
The world of high-net-worth private wealth management is changing rapidly. Over the next 25 years we will see a change of the guard as $68 trillion shift from current wealth owners to heirs and charities according to the 2018 Cerulli report on high-net-worth and ultra-high-net-worth markets. According to the same report, by the end of the 25 years, Gen Xers will replace Baby Boomers as the wealthiest generation.
With this transition of wealth will come a new wave of expectations that will force many family offices and financial institutions to evaluate how they deliver their private wealth management solutions.
Andrew Fay, Senior Vice President of Fidelity Family Office Services, is acutely aware of the situation at hand. In his recent e-book Evolving the Family Office, Fay astutely addresses the importance of finding near-term solutions that bridge the gap between current and future wealth holders.
"More than ever, single-family offices and their executives must ensure they are aligned with the evolving needs of the family and staying relevant in an ever-changing world…In our opinion, offices need to consider how to stay one step ahead, accelerate their pace of change and find creative solutions to help the current family and future generations fulfill their ambitions."

– Andrew Fay, Senior Vice President
Fidelity Family Office Services
Whether these solutions tackle how you communicate with your clients or how you manage and report on their assets, family offices and financial institutions will be forced to adapt to the next generation of wealth holders.
Our focus is on the latter: reporting – specifically digital reporting – for high-net-worth clients.
Here are some best practices to help you transition your legacy reports into modern, digital reporting tools.
Get Ahead of the Curve
While the Great Wealth Transfer is certainly underway, it's important to note that it's not going to happen overnight. So, for most, the introduction of digital technology is two-fold.
On one hand, digital reporting needs to be available today in order to retain the next generation of wealth holders tomorrow. According to Financial Advisor magazine, between 66% and 90% of next-generation heirs leave behind their parents' financial advisor soon after receiving their inheritance. By developing a digital strategy ahead of time, you can build relationships with the next generation and avoid finding yourself somewhere behind the eight ball.
On the other hand, you will likely still have a cohort of clients that prefer their financial reporting right where they can feel it: in their hands. Quite frankly, sometimes that's just the way it is. But with today's array of reporting tools for family offices and financial institutions, you can more often than not serve both contingencies – the ones that embrace technology and the ones that rebuke it – using a single platform. For instance, the Archway PlatformSM features an integrated Batching & Scheduling tool that offers multiple ways to deliver client reporting including:
Printed, hard-copy reports
Digital reports shared via email, FTP or document manager
Interactive dashboard-style reporting delivered via a client portal
With a variety of flexible reporting options, family offices and financial institutions can implement the right solution for each individual client.
Understand Your Client's Digital Intelligence and Build Out
If you find yourself in a position where you're dealing with both of the aforementioned mentalities, we recommend taking stock of each client's digital intelligence to better understand their relationship with technology. For many, what comes across as an aversion to technology is really just a lack of understanding.
That said, there will always be fear in the unknown. So, start simple and build out.
Leverage Your Client's Existing Reporting
While some clients – like Gen Xers and Millennials – will happily jump on the digital bandwagon, it's important to give wary family members and end-clients ample time to become comfortable with the new technology.
If some of your clients seem less than enthusiastic about accessing their financial reports on a tablet, the best thing to do is to mirror their existing reporting experience. While this may seem redundant to a tech-savvy individual, you have to keep in mind that not all generations inherently understand – or trust – technology. So, when you begin to introduce the digital reporting tool, be sure to do so with a hard copy of their reports on hand. If the client shows signs of skepticism or seems disinterested, use the paper reports to tether the data to a familiar source.
By creating a parallel between the client's existing report package and the digital reporting available via the client portal, you reduce the risk of overwhelming your client and potentially turning them off from the digital reporting tool.
Start with the Basics
One way to do this is to grant limited access off the start. At a high level, you'll want to mimic the existing level of reporting detail to maintain consistency across the two reporting mediums.
For example, many digital reporting tools allow users to drill through summary-level data groupings to access the underlying details. Be sure to ask yourself, does the client's current reporting provide security-level or transaction-level detail? If the answer is no, make an effort to restrict the amount of detail that can be accessed inside of the client portal to avoid confusion.
When it comes to our platform, we typically recommend that family offices and financial institutions give their high-net-worth clients access to a subset of the available reporting tabs within the Archway Platform's client portal. We like to start with the Financial Overview Dashboard and the Document Manager tabs. For someone unfamiliar with the Archway Platform, those terms may not have a lot of significance so here's a quick explanation:
Financial Overview Dashboard. This screen provides clear visualizations of your client's investment data in a comfortable, easy-to-consume format. Featuring dynamic charts, graphs and tables, this screen can be configured to show basic holdings and entity ownership or more sophisticated analytics like target-to-actual asset allocation and top performing investments. For this reason, the Financial Overview Dashboard is perfect for users who want to ease into the digital reporting experience.
Document Manager. This screen simply allows clients to download traditional PDF report packages that have been put together by their financial advisor or a member of their family office. In most cases, these report packages are the exact same reports that historically would have been printed, instead of provided digitally. Since this feature represents nothing more than a new way of delivering your client's reports and third-party documents, it's easy to portray the client portal as a seamless extension of the existing reporting construct.
As your clients become more comfortable with the platform, you can begin granting access to other features upon request. By acknowledging that some clients may be less willing to adopt new technology, you can create a personalized transition plan to ultimately deliver a compelling reporting experience.
Become a Technology Advocate
Technology can be challenging for everyone, but that doesn't mean learning new technology platforms should be made less of a priority. In fact, we often see that the family offices and financial institutions that fail to embrace client training largely undermine their technology investment.
WANT TO GET THE MOST OUT OF YOUR TECH SOLUTION?
READ 3 TIPS TO MAXIMIZE YOUR FINTECH INVESTMENT
If you're well-versed in the platform and regularly position it as a solution to your clients' problems, buy-in becomes organic. Here are a few scenarios where you can promote technology for the win through subtle client training:
On Available Cash
Client: I need to know how much cash is sitting in my accounts. We may need to liquidate some investments, I'm not sure yet. I have a meeting with a fund manager tomorrow afternoon, so I need an answer before then.
You: I can do you one better. Remember the Archway Client Portal we implemented? Let's log into it and I'll show you where to find that information right now.
On Reporting Customization
Client: I'm thinking about diversifying abroad through some foreign mutual funds. Where do we stand right now on our global allocation?
You: Let's go through it in the client portal. All of your investments are tied to a security class called "Region" and you can toggle between the other security classes we set up like "Asset Class" and "Sector." What percentage of assets were you thinking of allocating to foreign markets? We can create an asset allocation model so that you can compare your target to actual allocation from the portal's dashboard as time goes on.
On Last Month's Reports
Client: I met with my old business partner and he was asking if I'd invested in any interesting deals lately. Can you send me recent performance for all of my venture capital deals?
You: Sure. I'll put together a report showing VC fund performance and drop it out in the portal's Document Manager with some commentary on the investments. You'll get a notification on your phone when it's ready.
On Approving Bills
Client: I'm traveling to London for a few weeks and I don't want to get behind on any of the expenses for the SoHo remodel. You'll need my signature on the checks. What should we do?
You: Not a problem. As the invoices come in, we can set up notifications to go to you when I add new bills to the portal. Just log in on your phone, review the documents and approve them electronically. Alternatively, you can set up pre-approvals for the vendors working on the SoHo apartment so that we can auto-pay those expenses while you're out of the country. Let me know which you'd prefer and we'll take care of the rest.
On Data Security
Client: Why does Archway make me enter my password and a special code? This seems like a lot of work.
You: The special code is called multi-factor authentication and it's there to protect your information. That feature is optional, so we can turn it off if you'd like but I would recommend keeping it in place to prevent your account from being compromised.
While not every issue can be solved by on-demand reporting and client portal technology, digital tools certainly lend themselves in your favor when it comes to being a reliable, timely resource for your affluent clients. As the transfer of wealth continues, make sure that your family office or financial institution is taking the necessary steps to remain relevant in the age of digital reporting.
---
Find out how SEI Family Office Services can help redefine the way your next generation of end-clients access and analyze their financial information using the Archway Platform's mobile client portal.
---
Chelsea Francis
Marketing Manager – SEI Family Office Services

Chelsea is responsible for developing and overseeing SEI Family Office Services' overall marketing strategy for its fintech solutions for family offices and financial institutions. In this role, she manages the firm's demand generation, communications and inbound marketing initiatives with a core focus on educational content across its website, blog and social media accounts. She also handles the firm's traditional marketing tactics through advertising, email marketing and industry conferences. Prior to joining SEI, she spent time in state government, radio promotions and corporate cause marketing.

Chelsea holds a Bachelor of Science in Marketing from the Kelley School of Business at Indiana University and enjoys spoiling her dogs, spending time with her family, writing short stories and playing soccer.
Author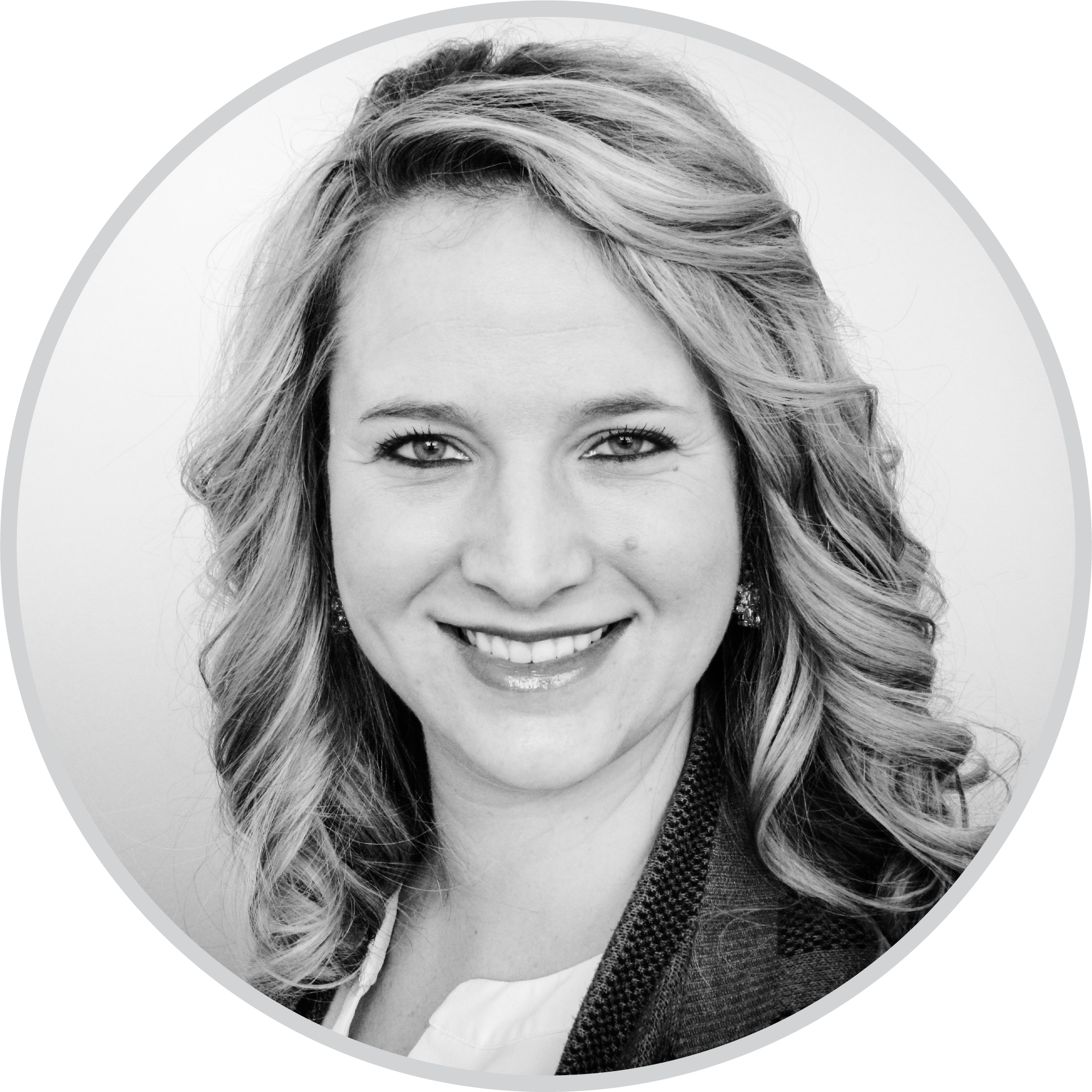 Chelsea Francis
Director of Marketing
SEI Family Office Services