Using Technology to Create Custom Family Office Reporting
Dec 16, 2020
How 3 Family Offices Used the Archway Platform's Parameter-Driven Reporting Suite to Create Custom Client Report Packages
As we head into the New Year, many of us are deep into 2021 planning. And as we plan for our future, it's traditional to reflect on which processes have worked well throughout the past year and which ones could use some refining.
Throughout our long history working with family offices and financial institutions, we often see our clients use the start of a new year as a time to reevaluate their accounting and investment reporting functions, including how they can leverage the Archway PlatformSM to better perform these functions in the coming year. We've found that our clients tend to focus on details like:
Reporting Content: Are we providing each family member with financial reports that are meaningful and relevant? Are there new reports that we could introduce to the family? Is there a report that needs to be fine-tuned for better comprehension?
Data Classifications: Do investment groupings need to be updated to reflect newly acquired asset types? Is there a better, or more appropriate, classification structure for family investments? Are certain individuals interested in customizing the way their financial data is grouped on their reporting?
Report Delivery: Does the existing report delivery method still make sense? Is the family interested in adopting digital reporting?
Reporting Operations: Could we be automating manual processes using advanced technology, like the Archway Platform's report preparation and scheduling tools?
Whether it's a small tweak to legacy reports or a complete client reporting overhaul, SEI's family office software helps our users continuously improve their client reporting experience. Using a controlled customization approach, our report library features 200+ parameter-driven reports that range from traditional financial statements to performance, allocation, exposure, risk and activity reporting.
In lieu of starting with a blank canvas, each report includes a list of pre-defined options that allow users to tailor reports in a manageable fashion. Among the hundreds of configuration options across the reporting suite, users can customize reports with user-defined data groupings, adjustable date ranges, performance and fee calculation options and flexible report layouts.
---
Fun Fact
A single report within the Archway Platform can be rendered hundreds of different ways depending on each user's unique parameter selections.
---
So if your family office or financial institution is thinking about making some changes to its client reporting going into 2021 — whether it's what information you're presenting or the way you're presenting it — here are a few ways our clients have found success using the Archway Platform to support their reporting processes.
---
MINI CASE STUDY #1
Creating a Consistent Reporting Experience Across Households
OVERVIEW
A family office had been using the Archway Platform for two years when they decided to enhance their client reporting. Prior to implementing the platform, the family office staff primarily used a compilation of spreadsheets to produce reports for 20+ family members, but struggled to maintain the custom requests and level of detail necessary to satisfy each individual. The Vice President of Investments engaged SEI Family Office Services' Client Services team to design a report package that could be produced for each individual family member with the click of a button.
OBJECTIVE
At a high level, the family was interested in three key financial insights: holdings, investment allocation and performance. The family was indifferent to position-level detail and preferred to view their financial reports summarized by asset category, portfolio and manager. Additionally, the family office wished to create unique report naming and asset category nomenclatures that would resonate with the family members. Ideally, the report package would be versatile enough to satisfy each family member's distinct expectations while ensuring a consistent, repeatable reporting experience across households.
RESULT
Using the Archway Platform's report building tools, the Client Services team and the VP of Investments worked together to create a standard report package for the family. After consulting with SEI's reporting experts, it was ultimately decided that the package would include nine (9) unique reports depicting:
Summary asset allocation, period activity and change in account value
Portfolio-level holdings grouped by custom asset categories
Manager-level investment details compared to benchmarks
Historical holdings over time Investment allocation comparisons across distinct time periods
Current against target allocations Trailing investment performance summary
Detailed manager performance
Alternative investment overview including capital activity, market values and performance returns (MOIC and XIRR)
Using the Archway Platform's report preparation tool, the family office staff completed a one-time configuration for each of the reports and compiled them into an organized report package including custom commentary and disclosures. Today, that report package is automatically generated and, in some cases, electronically delivered to each of the family members on a quarterly basis.
As new reports become available in the platform or as family members request more reporting customizations, the family office staff can easily add to, and tailor, the existing, pre-configured report package.
---
MINI CASE STUDY #2
Digital Delivery of Quarterly Trust and Personal Wealth Reporting
OVERVIEW
A multi-generational family office selected the Archway Platform to help them provide comprehensive financial reporting that could look through multiple entity levels – or layers of ownership. In addition to establishing their internal corporate reporting – including GAAP statements for creditors, cash flow statements, management reporting and line of business reporting – the family office sought to produce enhanced client reporting. Using the self-service Archway Platform Documentation Center inside of the Client Support Portal in conjunction with one-on-one consulting with the Client Services team, the family office created consolidated reporting for nine (9) family members across two (2) generations.
OBJECTIVE
The family office's chief focus was to illustrate holdings and investment performance. With heavy allocations towards private equity, they also wanted to include in-depth analysis of their alternative investments. Due to the differing reporting preferences across the two generations, the family office wanted to design multiple report packages.
RESULT
The family office was able to successfully construct two report packages that are delivered to each family member on a quarterly basis. The internal staff selected five unique reports that focus on asset allocation, investment performance, private equity analysis, consolidated holdings and portfolio detail. The family office was able to add efficiency to their reporting process by leveraging uniform – or global – parameters across all of the reports, and making individual adjustments where needed.
Report Package 1 contains a snapshot of their assets and performance across their respective trusts.
Report Package 2 is tailored to the individual family member and reflects their personal net worth consolidated across assets, portfolios and entities. The family office retains the standard set of reports, but leverages unique parameter selections for enhanced detail and personalized performance metrics.
Using the Archway Platform's branding tools, the family office includes a cover page with personalized imagery and report package names. These packages are electronically generated and delivered through the Archway Client Portal's document manager, providing family members with on-demand access to their quarterly reports.
As each generation's preferences change, the family office is able to quickly and easily adapt using the wide array of parameters that enable them to collapse, exclude and add detail to the existing report packages.
---
MINI CASE STUDY #3
Look-Through Reporting Across Trusts and Investment Partnerships
OVERVIEW
As a newly-established family office with a growing number of investment partnerships, the Chief Operating Officer selected the Archway Platform for its renowned partnership accounting tools and its ability to scale and adapt to the firm's processes as their family office staff grew. The COO required a solution that could look through multi-layered ownership across various legal entities and allocate P/L down to the individual family members in a consolidated fashion.
OBJECTIVE
The family office wished to establish a consistent reporting process for the multi-generational family that included 25 family members across seven households. Given the firm's diverse entity structures – ranging from trusts and foundations to investment partnerships and a managing company – and multiple asset types, they needed a sophisticated reporting engine to be able to account for and consolidate all of this financial information.
RESULT
Using variations of five (5) different reports available in the Archway Platform's reporting suite, the family office was able to configure a report package containing eight (8) distinct client reports. Additionally, the platform's powerful look-through capabilities enabled the family office staff to prepare consolidated reporting across individual's trust and partnership assets, while delivering a comprehensive view for the family's principal that shows consolidated holdings across the entire family and their legal entities.
The family office's report package includes:
Overall exposure across equities, alternatives, real estate and collectibles
Historical allocation with side-by-side comparisons
Investment performance against benchmarks
Allocation compared to investment mandates
Based on a pre-defined runtime schedule, the Archway Platform automatically generates the report packages on a quarterly basis. Upon completion, the report packages are reviewed by the family office staff before being distributed to the family members.
---
Interested in enhancing your high-net-worth reporting experience? Find out how the Archway Platform's investment reporting capabilities can help your family office or financial institution improve your reporting process in 2021 and beyond.
DISCLAIMER: These case studies describe the attributes of a specific SEI Family Office Services client based on objective criteria, including organizational goals, product offering and asset size. Discussion of results is intended to help clients understand SEI's customized approach and capabilities and should not be regarded as representative of the experience of other clients nor indicative of future results.
---
Marissa Frizzell
Sales Director – SEI Family Office Services

Having been with SEI since 2012, Marissa is currently a member of the Business Development team where she serves as a client advocate and focuses on building relationships with current and prospective system users. In this role, she is responsible for educating clients on SEI's full suite of family office solutions and ensuring that each client leverages the right combination of products and services for their firm. She also leads the firm's IMMERSION User Conference series and provides ad-hoc client training. Prior to her current role, Marissa formed the SEI Family Office Services Training team where she was instrumental in developing the New Hire Online Training, evolving the firm's online product documentation and enhancement notices and managing the Client Support Portal. Marissa also held positions on SEI's Implementation and Client Relations Support teams.

Marissa holds a Bachelor of Science in Finance from the Lacy School of Business at Butler University. Outside of SEI, Marissa enjoys volunteering in the community as a member of the Junior League of Indianapolis, attending Butler Basketball games and traveling with her husband.
Author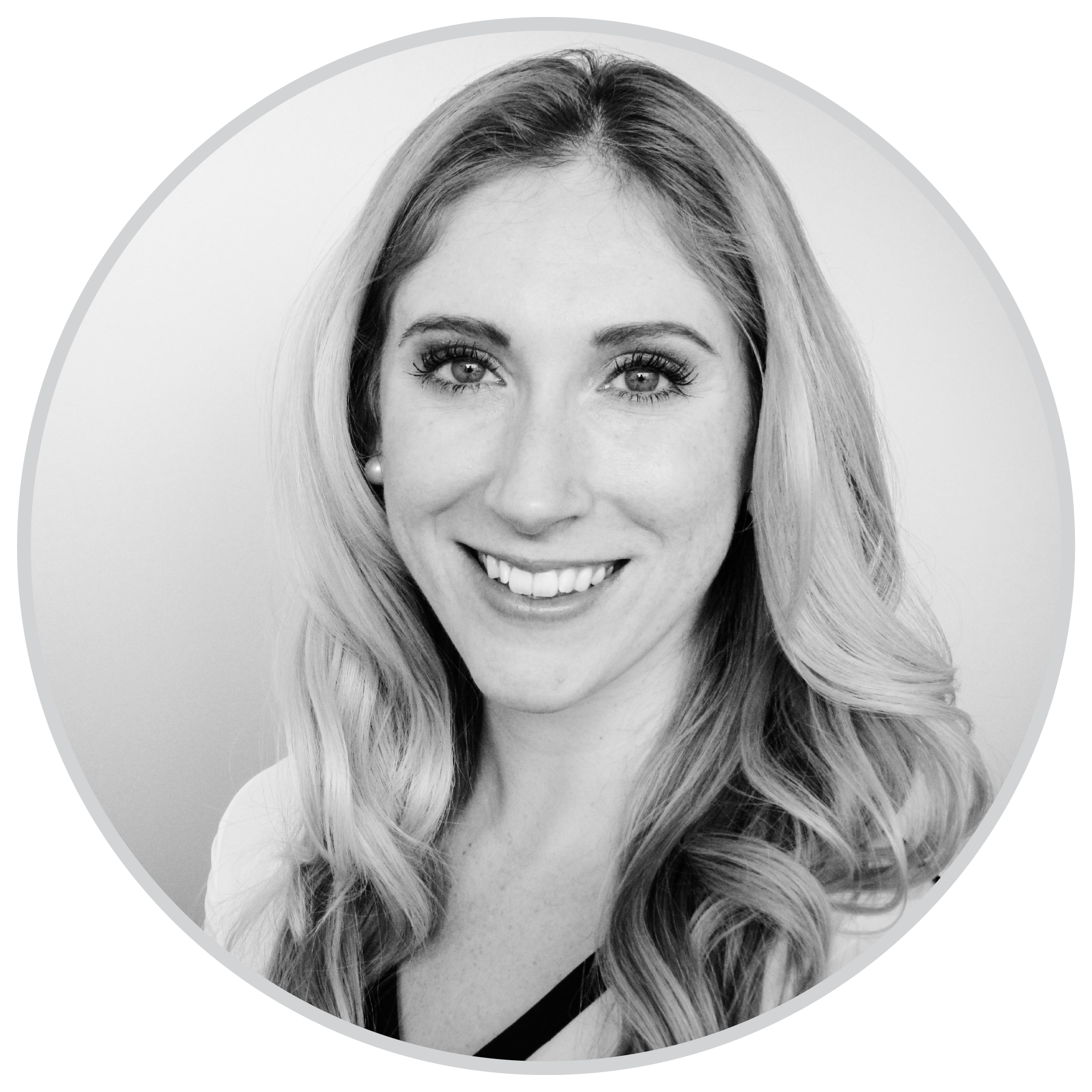 Marissa Frizzell
Sales Director
SEI Family Office Services